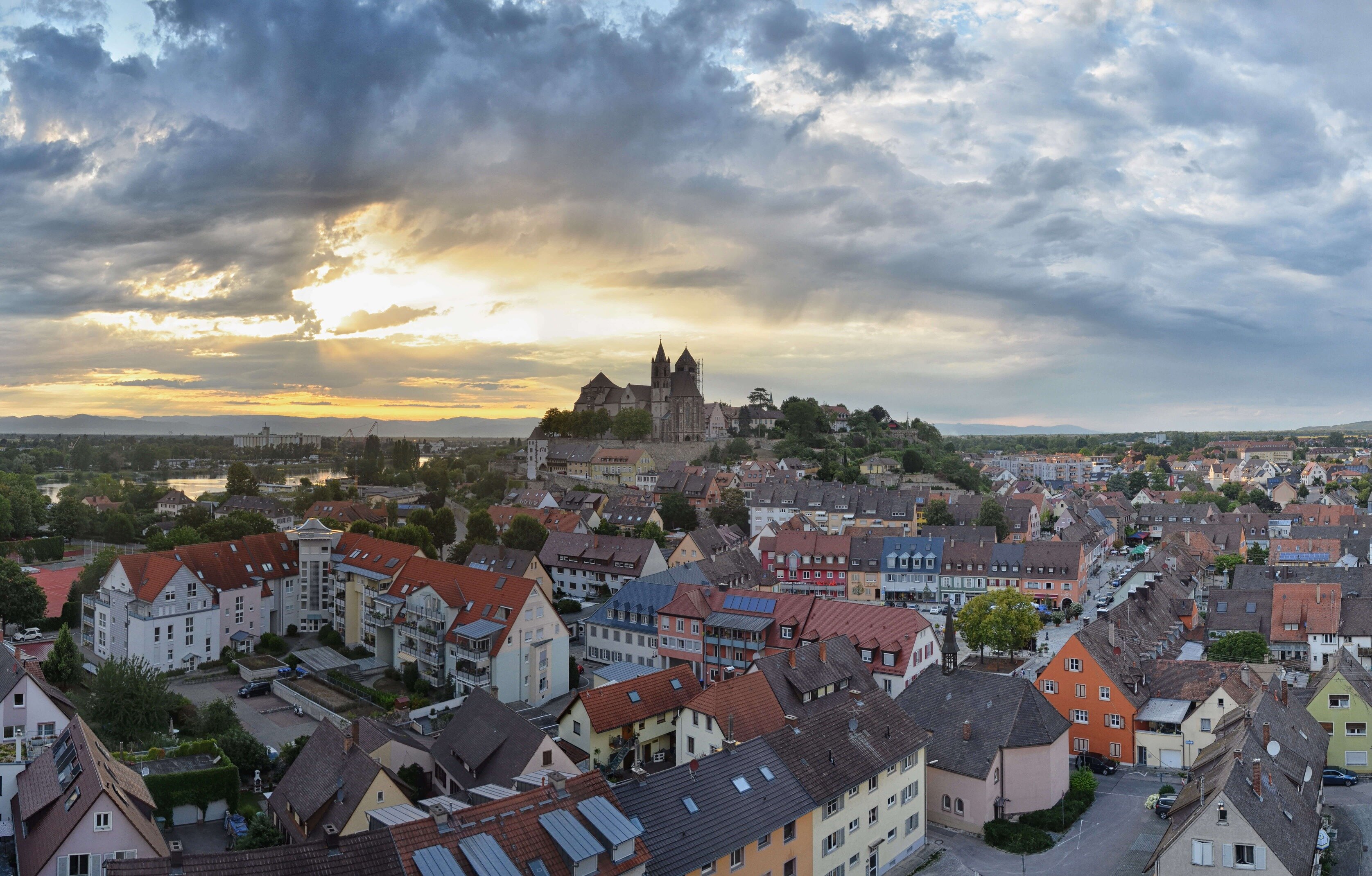 European City Breisach on the Rhine
Brisin-ac Water Breaker on the Rhine
City with history
Often the focus of German and European politics, the history of the "mother city of Breisgau" goes back over 4000 years.
As early as the Neolithic Age, people settled on the plateau of today's Münsterberg, and in Celtic times there was a princely seat here that maintained trade relations as far as the Mediterranean region.
The Romans also recognised its strategic importance and built a fort here, where Emperor Valentinian I issued an edict on 30 August 369. The year 369 is also considered the founding date of the town of Breisach. The name Breisach comes from the Celtic word "brisin-ac", which means "water breaker" - the rocky mountain where the water breaks. Even in the early Middle Ages, the waves of the untamed Rhine often crashed against the Felsenberg from all sides.
It is precisely on this rocky mountain, today known as the Münsterberg, that the Hotel Stadt Breisach is located with a unique view of the Rhine, the Black Forest and the Vosges Mountains.
Places of interest
Even though Breisach was almost completely destroyed during the Second World War, you can still find numerous sights, some of them rebuilt, from the rich past of today's European town.
In addition to the town's landmark, St. Stephan's Minster with its famous art treasures, these include the Radbrunnen (wheel fountain) in the middle of the upper town, the remaining old town gates, the magnificent Baroque Rhine Gate, now a museum of town history, at the Schwanenweiher (swan pond), the medieval Kapftor at the end of Goldengasse, the Hagenbachturm on Münsterbergstraße, the Kupfertor (copper gate) on the square of the same name, and St. Josef's Church with the former Schwedenturm (Swedish tower) in the lower town.
1. St. Stephen's Minster
2. Radbrunnenturm
3. Museum of Town History
Breisach Touristik regularly offers guided tours of the town. We will be happy to give you tips and advice.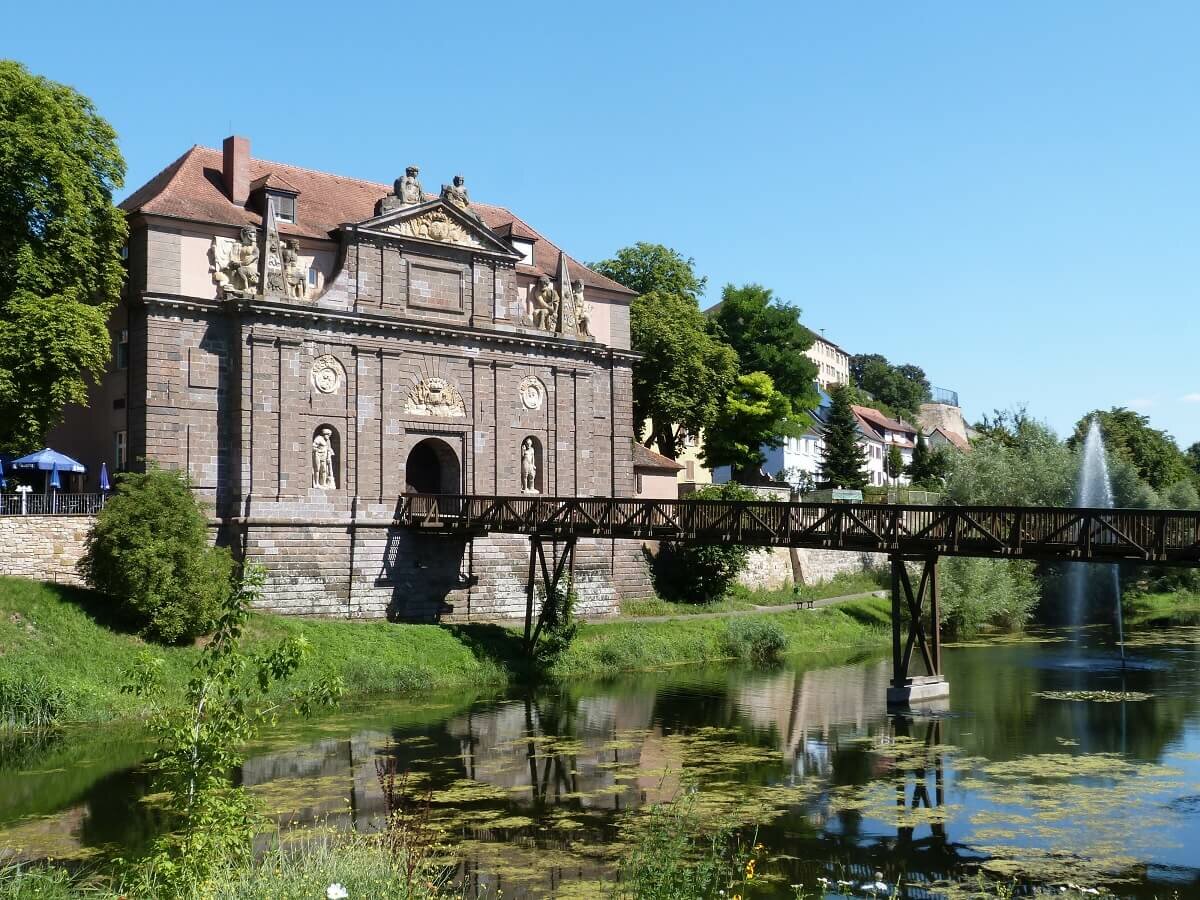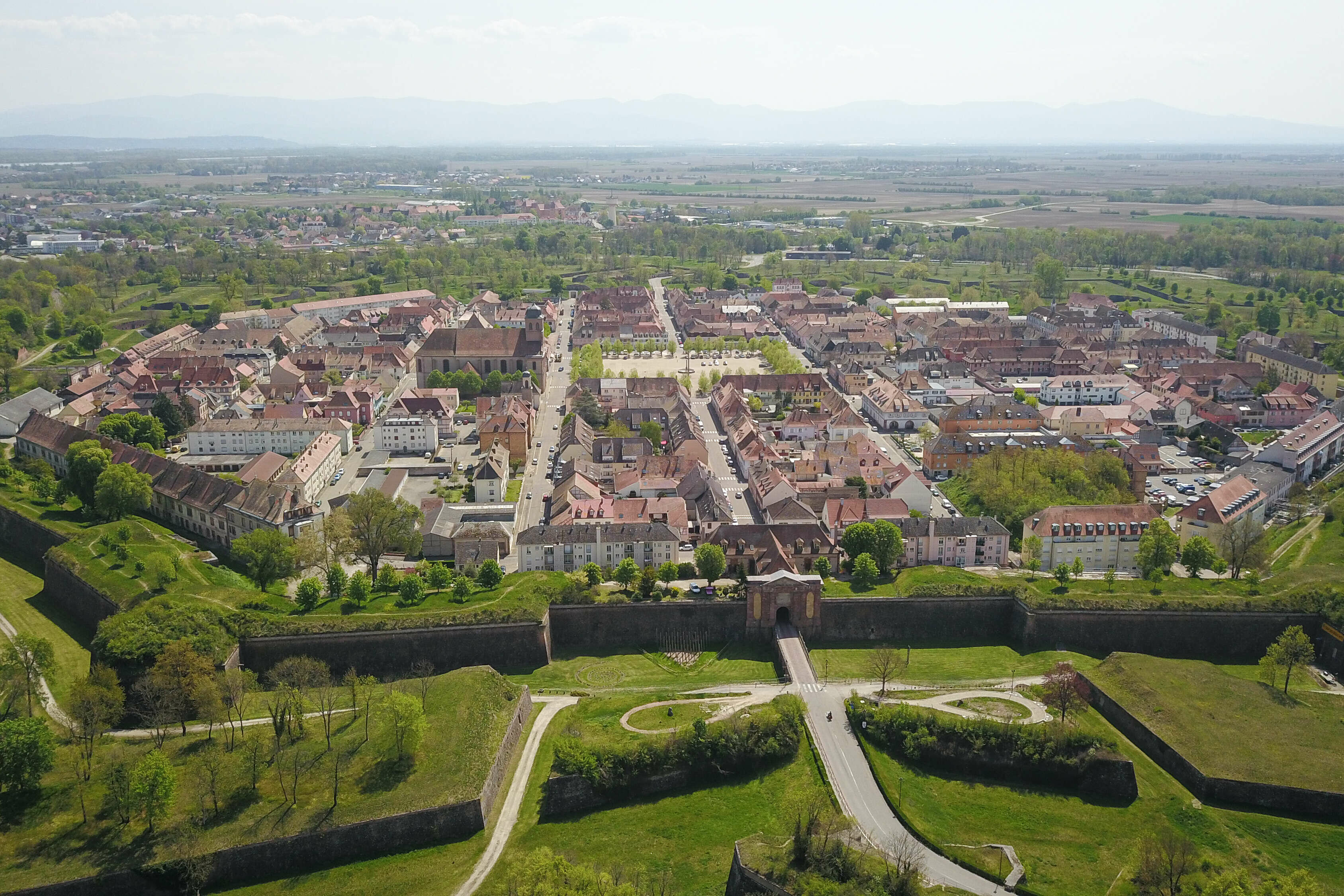 UNESCO World Heritage Site Neuf-Brisach
Unique fortified town
On the French side of the Rhine, just 5 km from Breisach, is the fortified town of Neuf-Brisach, built by the French military architect Vauban. The star-shaped fortress complex is so large that it can hold an entire town. The fortifications have been a UNESCO World Heritage Site since 2008.
Pass through the city gates and enter the realm of Vauban. The city and intact ramparts give an impressive picture of the most perfect defence system of the 17th century. Explore the sprawling red sandstone complex on foot and discover the unique charm of the fortress. Guided tours can also be booked on request.