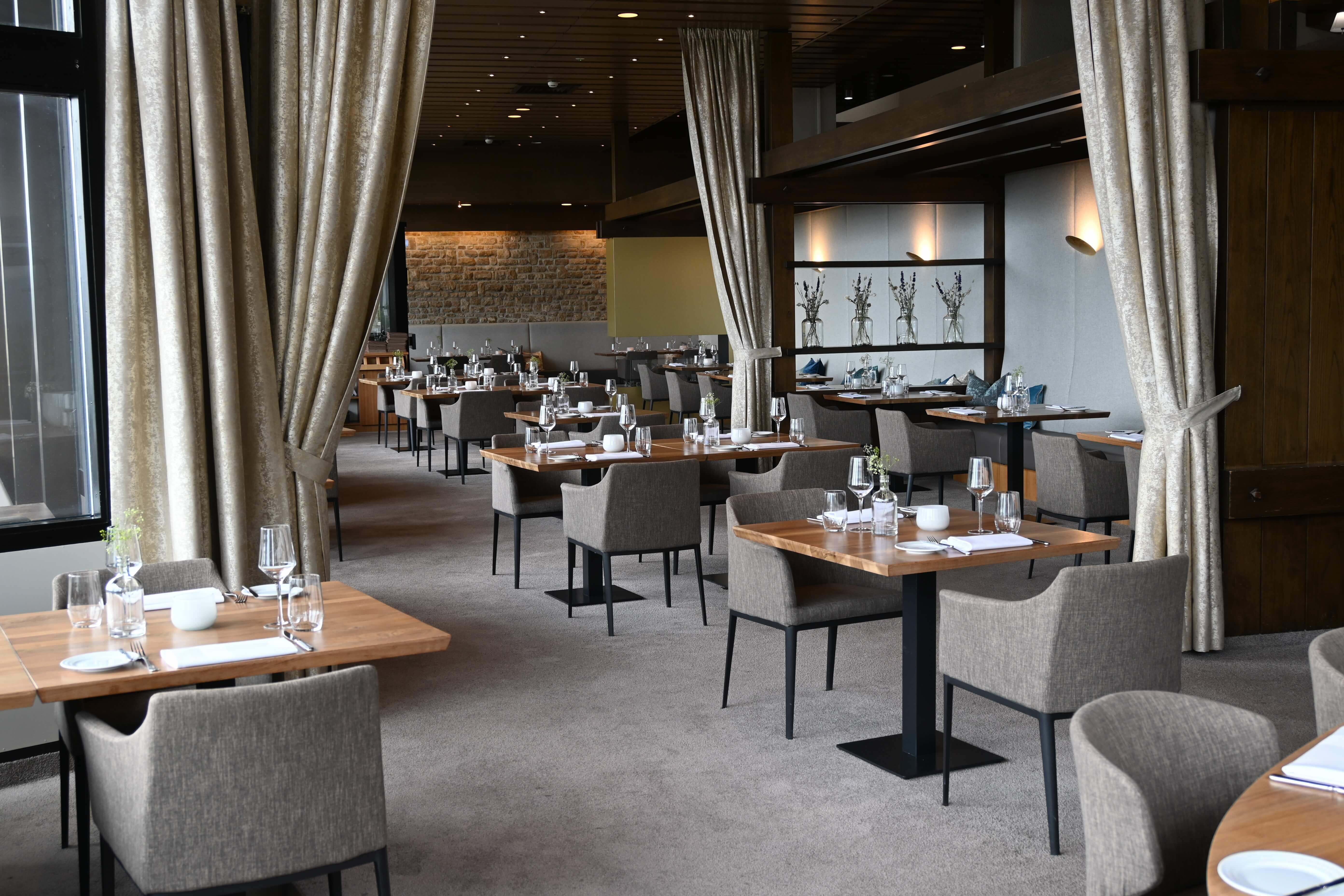 Restaurant AUGUSTINS
Pleasure.Over.River
A city wall from the 14th century, beautiful views of the Rhine and the Vosges, the historic St. Stephansmünster and a place where you can sit back and enjoy culinary delights. We warmly welcome you to the AUGUSTINS restaurant.
Freshness & Regionality

Our kitchen team focuses on freshness and regionality. For example, we run our own vegetable farm on an area of about 0.5 hectares in neighbouring Ihringen am Kaiserstuhl. Here we grow a variety of purely organically grown vegetables. These varieties range from some tomato varieties, courgettes, peppers, cucumbers, aubergines to Hokkaido pumpkin for delicious autumnal pumpkin soups, for example. All vegetables are delivered directly from the Kaiserstuhl to our hotel kitchen, where they are freshly transformed into delicious dishes.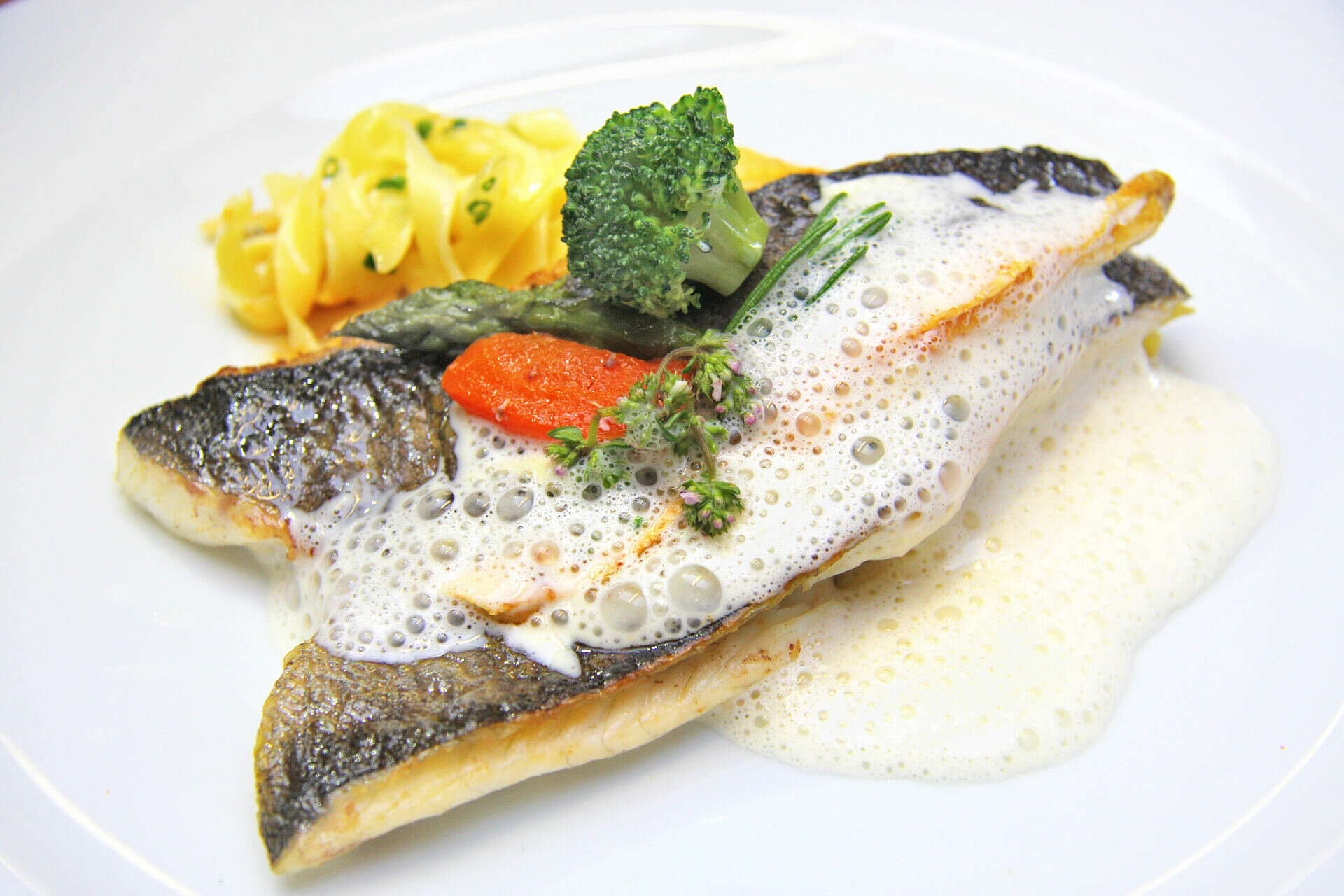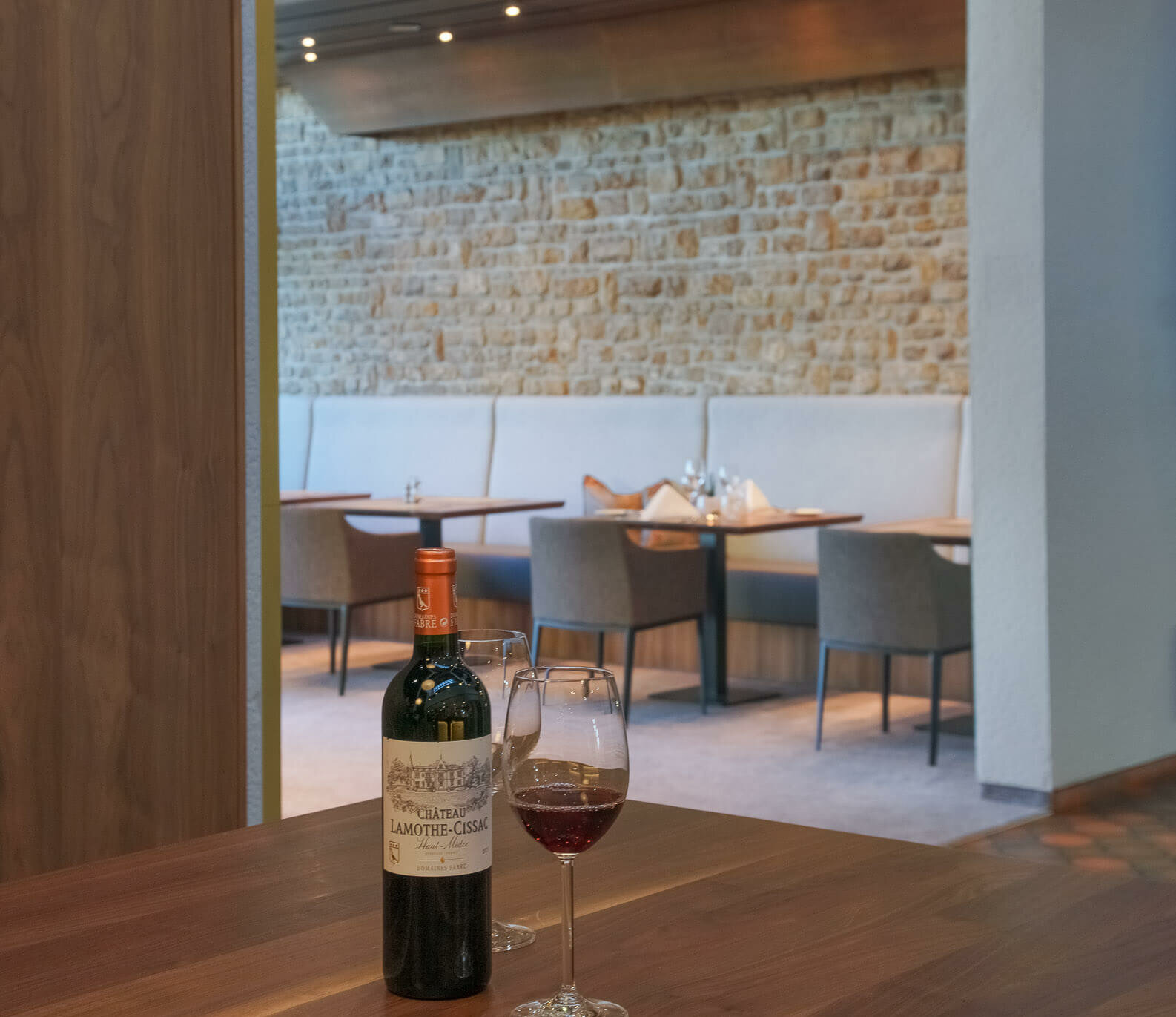 Wine

A good meal naturally goes hand in hand with a good drop of wine. And there is plenty of good wine in our region. For centuries, demanding grape varieties have been cultivated and nurtured in the Kaiserstuhl. Here you will find a fine selection of regional wine specialities, from family-run organic wineries to renowned VDP wineries.