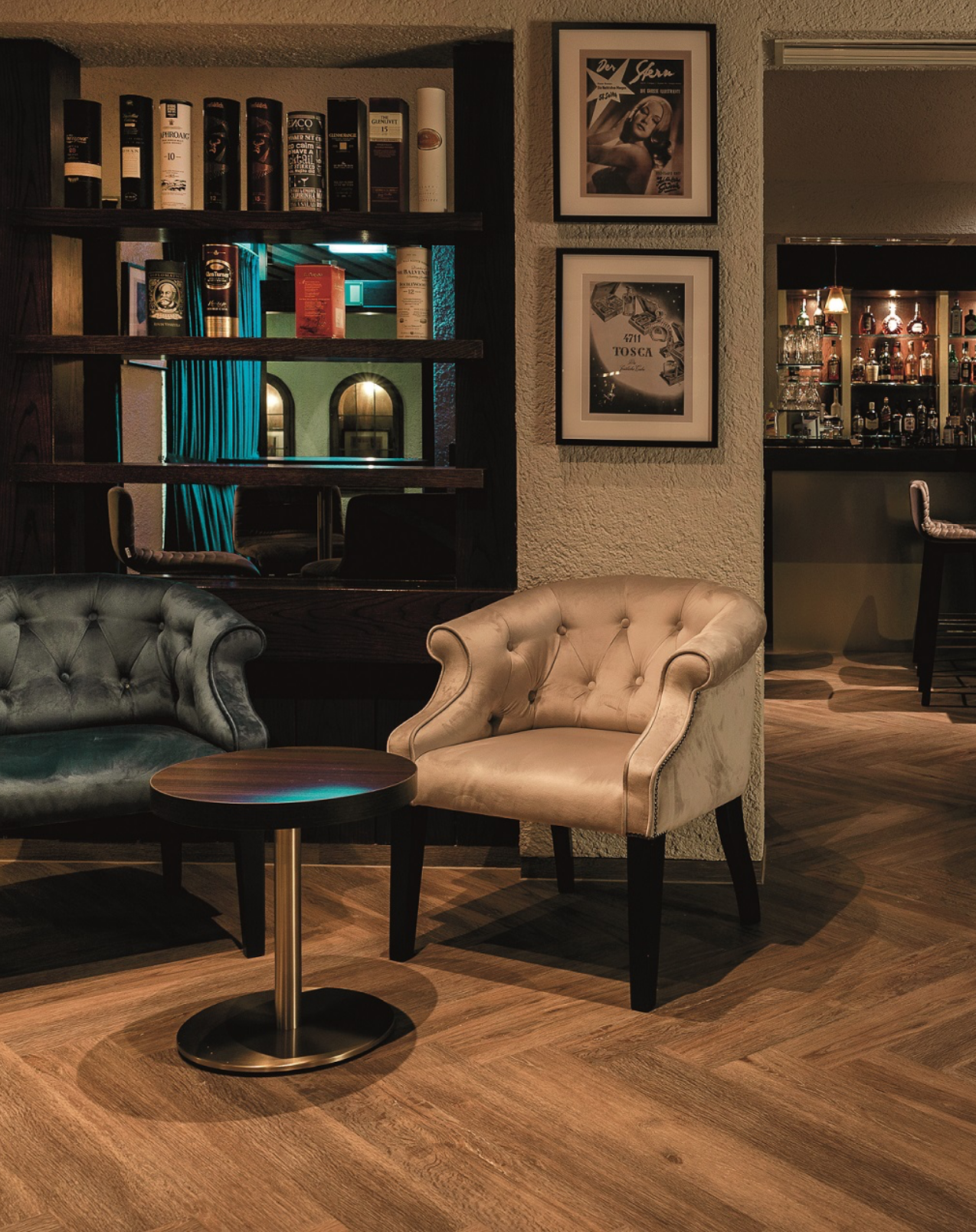 My feel-good bar on the Rhine
BAR TWENTY-THREE AT THE HOTEL BREISACH
Cocktails and more
The bar DREIUNDZWANZIG stands for upscale bar culture above the city, the countries and the river. The idea for the name comes from the address of the hotel, which is located at Münsterbergstraße 23.
Our bar has a cosy bar and lounge area. In summer, the bar also has a spacious lounge on the panorama terrace. Here you can enjoy your drink above the rooftops of Breisach with a spectacular view of the Rhine and the nearby Vosges Mountains.
At tastings in our bar DREIUNDZWANZIG you will gain insights into the exclusive world of beverage science. You can also book our bar exclusively for private parties and company events.
Franky le Shaker - our bar manager

Our bar manager Frank, known as Franky le Shaker, is a true cocktail legend. He has already enchanted guests such as Silvester Stallone and other celebrities with his drinks. He has also won numerous titles for his own creations.
The name Franky stands for a cultivated cocktail culture. Only selected spirits and exquisite ingredients are used. He celebrates cocktail culture to perfection and with a high level of craftsmanship and spoils his guests with tried and tested classics and his own tasteful creations. Let yourself be surprised.